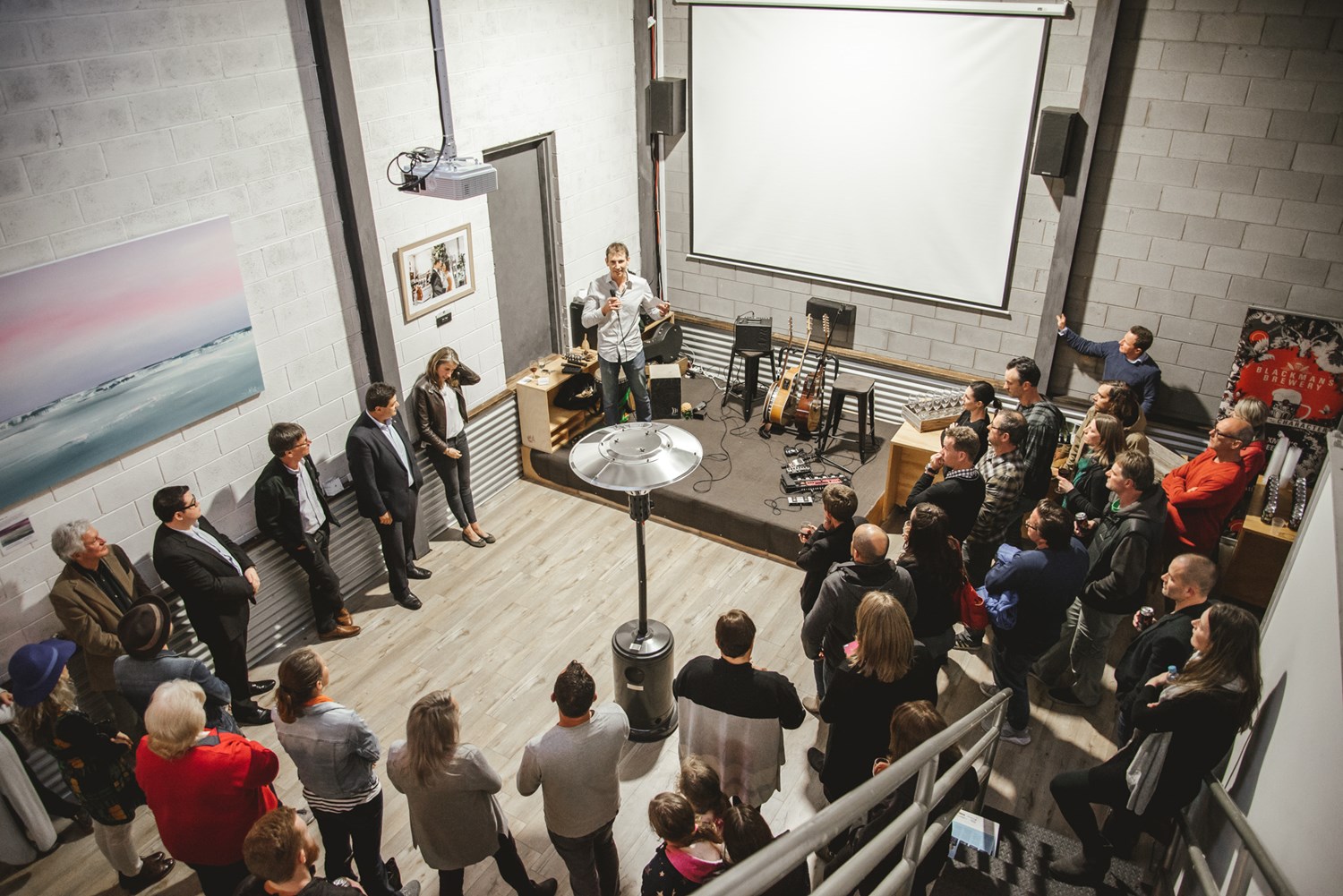 The last few months have been a whirl wind @ the Hut and a few weeks back the launch was looking like it might run out of fuel. Anyone who poked their head out the back was met by a mammoth mess and two crazy founders covered in paint. Dave learnt that midnight is not the best time to install fairy lights and Bec discovered that painting for three days straight renders your hands useless! With much support from the rafters slowly it started to come together. The dreary grey walls turned white, the art arrived, the stage was constructed and the lane went from zero to hero.
Members donned the gloves, friends came to the rescue and it was a fabulous team effort to meet the deadline. Friday arrived and it was amazing to see the space a hive of activity. Art adorned the walls, our amazing members Jarrah and Bianca hit the stage, the wine was flowing and the taco's were oh so good. What a great way to celebrate.
Our heartfelt thanks goes to everyone who offered advice, support and your willingness to get involved. Our wonderful Hut family continues to evolve and each day continues to be an adventure.
Cant wait for Freaky Fridays, Mad Mondays, Terrific Tuesdays and any other excuse to use that laneway when the sunshine returns.
Have a great week.
B